"The Krays", was a 1990 film based around the lives of two of the East End's most infamous sons, Ronnie and Reggie Kray. Written by Philip Ridley and produced by Hungarian born filmmaker Peter Medak, the film starred real life brothers Gary and Martin Kemp of Spandau Ballet fame, together with the actress Billie Whitelaw who played their doting mother Violet. Whitelaw's performance is central to the whole film as, in real life, Violet was the centre of the Kray Twins world. Indeed, throughout her life, Violet Kray could see no evil in her two sons, referring to them as 'her beautiful boys'. The twins returned that adoration.
The cast is ably supported by such fine actors as Tom Bell who played their ill-fated accomplice Jack "The Hat" McVitie, and Jimmy Jewel who gives an excellent performance as the twins boxing fixated grandfather, "Cannonball" Lee.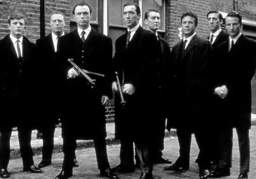 The early part of the film concentrates on the twins' upbringing, and upon the influences various members of their family had upon their development. At all times throughout the film, the importance of the women who helped to shape their young lives is evident, whether though the performance of Billie Whitelaw, or Susan Fleetwood who plays their formidable Aunt Rose.
As a result, the Kemp Brothers enter the film fairly late on. Whilst they make a fairly good job of acting in general, what is often missing is a sense of real menace. In case you should forget, both Kray Twins were imprisoned in 1969 after being found guilty of committing a murder each. They were just 34 years old, and it is this that is so difficult to convey in any biopic – the fact that these two relatively young men had much of East London crime in their control and ran a criminal empire by the simple means of using violence and terror against their enemies and victims.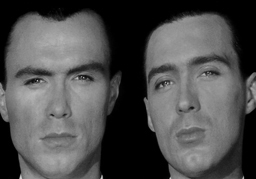 The film attempts to remain true to events as they happened, so scenes such as Ronnie using a cutlass to slice a rival's mouth open from ear to ear, and Reggie attacking two lads and beating them senseless for the 'crime' of talking to his wife are retained. The film is also reasonably well researched so that when we are watching the scene where Reggie has to stab Jack "The Hat" McVitie to death, it is because his gun jammed – which is exactly what happened in 'real life'.
At the time of writing, a new film based on the life of the Kray Twins is under production and is set to star actor Tom Hardy who has confirmed he has the challenging task of playing both brothers…