It is often said that you don't miss something until it is gone. Those words apply so much to one of the East End's greatest vocal performers – Matt Monro.
Born Terry Edward Parsons in Shoreditch on the first of December 1930, Matt was the youngest of five children. Tragedy hit the family in 1931 when Matt's father, Fred, died from Tuberculosis. The strain of bringing up five children on her own proved too much for his mother Alice, who had a nervous breakdown and was admitted to a sanatorium just two years later.
The young Terry was taken into a foster home, but unsurprisingly, behaved badly. His mother eventually returned to care for him herself, but he continued to create problems for her. He moved from school to school and had his childhood further disrupted by the outbreak of the Second World War, where he became one of millions of children evacuated from the capital.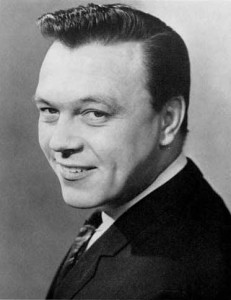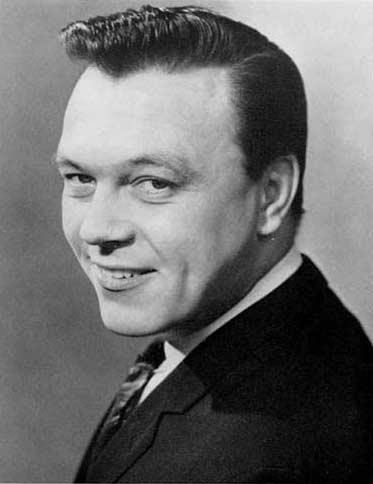 Finally, aged 18, he began a term of National Service, serving as a mechanic with the Royal Electrical and Mechanical Engineers before becoming a tank driving instructor, and was posted overseas, to Hong Kong.
Gifted with a beautiful singing voice, he started to enter a number of talent contests on the radio in Hong Kong, and won several. He eventually became so successful that the talent show organisers banned him from taking part – but as a result, he was given his own radio show 'Terry Parsons Sings'.
Upon his return to Britain in 1953, the young Terry tried to repeat his success overseas, but fame eluded him. Instead, he married his girlfriend Iris Jordan (who was pregnant with his son Mitchell) and took a series of driving jobs, initially as a lorry driver and then as a bus driver on the No 27 route from Highgate to Teddington.
Terry eventually got his break in 1956 when he got a position as the featured vocalist with the BBC Show Band. He made a demo record which was heard by the hugely popular pianist Winifred Atwell, who effectively took him under her wing. Persuading her record label, Decca, to give him an audition, they took him on, and Winifred encouraged him to change his name.  Her father was Monro Atwell, and Matt came from a journalist friend of hers.
Matt Monro was born.
Beatles producer, George Martin asked Matt to perform on a Peter Sellers record (under the much less glamorous name of Fred Flange!) in the style of Frank Sinatra, and realised his potential. George Martin knew he was on to a winner and quickly signed him for the Parlaphone Record label.
Hit followed golden hit with favourites such as Portrait of My Love, Softly as I Leave You, and the James Bond Theme, From Russia with Love.
In 1966, Matt switched labels again, this time to Capitol Records, but his singles (with the notable exception of another film theme, Born Free) were not as successful.
He spent some time in the States, touring the cabaret circuit, before returning to Britain and working at the best nightclubs around – clubs like 'The Talk of the Town', and he became a regular on TV shows.
Unfortunately, the public were largely unaware of another, darker side to Matt Monro – he was a heavy social drinker and smoker. His GP noticed that his liver had become swollen and wrote in his own notes that at a conservative estimate, Matt Monro was drinking around half a bottle of whisky a day.  Whilst this seemed to have no effect on his public performances, it began to have a detrimental effect on his health and in 1976 he was admitted into the Priory for rehabilitation. This had little success and it wasn't until another clinic, Galsworthy House, took on the case that they finally got Matt to give up the bottle.
However, by then the damage had been done – and in 1984 he was diagnosed with liver cancer. A transplant was ruled out when it was discovered that the cancer was too widespread, and Matt Monro said goodbye to the world on February 7th 1985 aged just 54.